Custom Splinting
Do you need a custom splint?
nMotion provides custom splinting to assist physicians in the care of their patients. These splints are constructed by one of our resident certified hand or occupational therapists and are molded to be a custom fit for individual patients. Splints are sometimes called an orthotic or a brace. Splints are designed to support painful joints and weak muscles, reduce nerve compressions, and protect healing injuries. They conform to the specific area of the hand, or upper extremity, bringing much needed support and alignment that cannot be found in over-the-counter splints.
Because the fabrication of a custom splint is complex, a physician's prescription is required. We understand that many times our splinting customers require immediate attention to 24 hour scheduled appointments. We are here for you, just give us a call.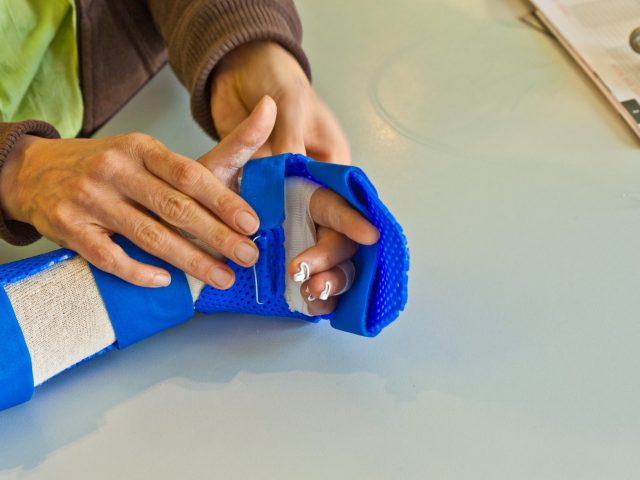 Some injuries or conditions that often require a custom splint include:
fractures of the wrist, elbow and fingers
nerve compressions such as carpal tunnel and cubital tunnel
tendon injuries
nerve injuries
tendonitis
arthritis